PreSchool in Gurgaon For Your Little Ones
Admissions Open Now!
Learn with us! Experience a fun and meaningful education in a supportive environment with world-class facilities. We strive to provide a secure, nurturing and enriching environment at our preschool in Gurgaon where every child can develop mentally, morally and physically.
Age Group(18months To 6Years)
Our Preschool Programs
Educating a child through quality methodologies is Imperio's first priority, so you can be certain that your child will thrive at our Preschool in Gurugram.
Early Explorers (18 - 24 Months)
This program focuses on the exploration part and promotes gradual development of a child's sensory, cognitive and gross motor skills through nurturing and fun environment. This is one of best programs at our preschool/play school in Gurgaon.


Smart Scholars (24 - 36 Months)
The courseware of this program focuses on independent and result-oriented learning. Curriculum objectives include encouraging students to build the mental habits that will help them succeed in school and become more well-rounded individuals.
Nursery (36 - 48 Months)


Here the children will be open to receive conventional education focused on subject-based learning with access to cutting-edge educational tools. We foster their curiosity and inspiration with age-appropriate stimulation that includes the right amount of learning and play.
Admissions Open for Session 2023-24
Unlock your child's growth by opting for our advanced and comprehensive programs and enable your kids
to become confident and positive minds. Don't wait, you are choosing one of the best Preschools in Gurgaon.
Why should you choose Imperio's PreSchool in Gurgaon?
Our Values and Philosophy
We are not just a normal preschool in Gurgaon but a platform where children are raised to be versatile learners and global citizens.
Things For Kids
Campus Attractions In Our Gurgaon Preschool
Our Infrastructure offers the perfect environment for building positive relationships, helping children develop self-regulation and responding to challenging behaviors. We are providing the best infrastructure at our Playschool in Gurgaon.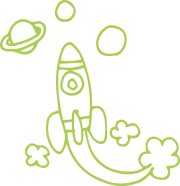 Imperio School - Best preschool in Gurgaon
Our Success Stories
Let's explore the success stories that put us in the good books of our potential clients.
We can see our child smile whenever we say "school". We love the ambience of the school and teachers are so loving and inclusive. We are happy to see that our child is improving and learning every single day.
My kids are very excited to come to school which they usually are not. The teachers mingle with the kids very easily. The staff and even the nannies are very friendly. Looking forward to the growth of my kids with happy learning.
"Imperio" is a god's gift for us. the teachers here are truly amazing. They have already put in a lot of efforts in settling Shaurya. The motivation which the teachers here have given us, I don't think so anyone else would have gone to that extent. We are really thankful to all the teachers. You guys are the best teachers.
Glimpses of what we do at Imperio Schools
Events and Activities
Have a peek at some of the captivating stills of the activities and the infrastructures of Imperio preschool in Gurgaon.
Frequently Asked Questions
Join our upcoming Programs
To know more call us directly @+91-9811198163 or send your details.